IT'S TV THAT'S EVERYWHERE YOU ARE
Sparklight's TV Everywhere is a streaming service that allows you to enjoy your favorite shows from your computer, tablet, or smartphone — anywhere you have an Internet connection.
Explore television shows from over 350 networks and content creators
Access 100,000 on-demand videos with over 30,000 hours of programming
Enjoy content from over 15 devices and platforms
HOW DO I ACCESS TV EVERYWHERE?
Start enjoying your favorite programming on the network's website or Apple/Android Apps.
If you're already on the network's website/app, you can skip steps 1-2:
Visit our channel lineup page, enter your zip code, and Search.
Click on the network's icon whose programming you'd like to enjoy (this will take you to their website).
You can browse your favorite shows, explore new movies, and more. Discover what you'd like to watch and click to view it.
Select Sparklight as your TV Provider and use your Sparklight Username and Password to Sign In.
Please note: Customers must be signed up for the channel through their Sparklight connection at home to access the online or app content for that channel.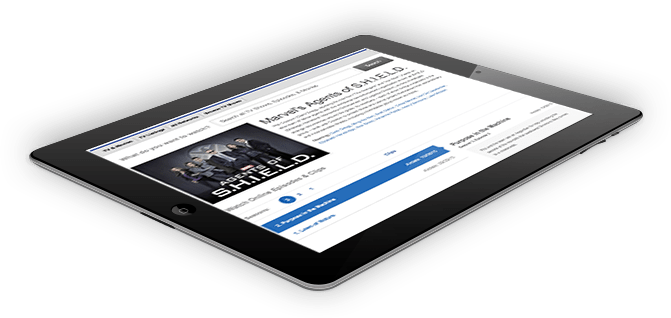 WHO IS ELIGIBLE?
Only Sparklight customers who subscribe to our Standard level of TV service can access TV Everywhere programming (this typically includes most of our customers).
According to programming agreements, customers who only subscribe to Lifeline/Economy basic or High-Speed Internet are not eligible for TV Everywhere content. Please contact us at 877-692-2253 to upgrade your service.


Start Watching