SPARKLIGHT CARES
MAKING A POSITIVE IMPACT
Being a strong local community partner is central to Sparklight's mission and values. We have a personal stake in improving the communities we serve. Through educational programs and donations of time and resources, we seek to make a positive impact in the communities we serve.
COMMUNITY SERVICE
Sparklight associates are passionate about giving back to the communities in which they live and work, volunteering year-round to raise money for or support causes which will benefit the community. Every day we reach out to our neighbors and work hard to make a difference in our community.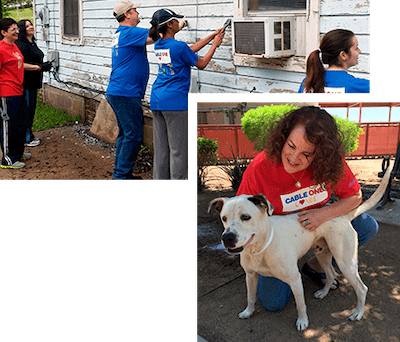 DIGITAL LITERACY
Sparklight believes strongly in improving education through the use of technology. While many school systems are taking big steps and working to give every student and teacher access to the technology and tools they need to learn, not all schools have access to funding to support this effort.
By donating Chromebooks to Title 1 elementary schools in our community each year, we're investing in a generation of future leaders and helping to conquer the digital divide in schools that lack funding.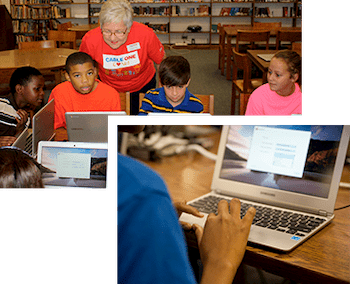 SUSTAINABILITY
Sparklight is committed to an ethic of responsible stewardship by engaging in eco-friendly practices in order to lessen our impact on the environment.
We are proud of our achievements, but we know there is more we can do, and we will continue to innovate for our customers while operating in an increasingly sustainable manner. We strongly believe that by working together with our associates, customers, and the communities we serve, we can fulfill our mission to help create a better world.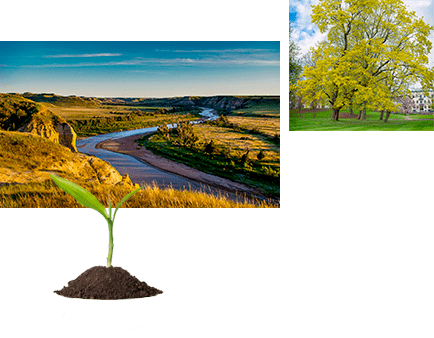 ARBOR DAY FOUNDATION
Our eco-friendly practices extend to transportation, water conservation, energy management, recycling, the use of biodegradable products, and paperless billing.
Sparklight has partnered with the Arbor Day Foundation to plant trees on behalf of customers who switch to Paperless Billing. Through this partnership, we will have planted 100,000 trees in Sparklight markets and national forests by 2020.