FOR IMMEDIATE RELEASE
Sparklight Business® Donates $3,500 to Nonprofit Texarkana Resources
Oct. 14, 2020 – Texarkana, Texas – Nonprofit Texarkana Resources will be able to purchase the supplies necessary to continue to run its vocational training and life skills program thanks to a recent $3,500 donation from Sparklight Business.
The mission of Texarkana Resources is to provide education, training, and support to enable all persons with disabilities to reach their highest level of potential and self-sufficiency within the community.
"This donation means so much to our organization," said Texarkana Resources Executive Director Jennifer Lewis. "Due to COVID-19 we were closed for several months without any source of revenue. Once we re-opened, we had to invest in changes to ensure the safety and well-being of our staff and trainees with disabilities we serve."
The funds will allow the nonprofit organization to ensure it can continue to run its vocational training and life skills program by enabling it to purchase the necessary supplies to implement the training, Lewis said.
"Texarkana Resources has enhanced our community with vital programs supporting individuals of all abilities for more than 50 years," said Sparklight's Texarkana General Manager David Wall. "We are honored to be able to support its vocation and life skills programs, which lead to increased confidence and independence for their clients."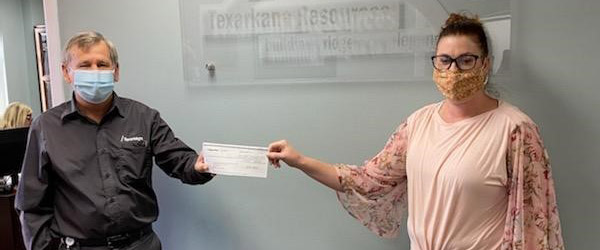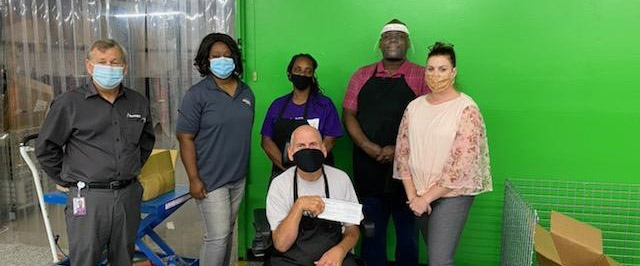 Photo caption: Sparklight General Manager David Wall presents a donation check to Texarkana Resources Executive Director Jennifer Lewis and tours the organization's work building and life skills classroom for the disabled.
###
About Sparklight Business
Sparklight Business helps businesses of all sizes increase productivity by providing superior connectivity solutions at an affordable price and backing those solutions with the highest level of customer service and support. The company offers a wide range of products, including high-speed and fiber-based Internet, business phone plans including hosted voice and voice trunking, ethernet networks and video solutions. Today, the company serves more than 75,000 businesses across 21 states. For more information, please visit https://business.sparklight.com.
CONTACT:
Tammy Gabel
Communications Manager
602.364.6712
tamara.gabel@sparklight.biz