---

You game while your housemate streams movies, and neither of you want to wait around while your device buffers. Armor your gaming setup with our high-speed Internet 300 plan. It's available with and without unlimited data and ensures clear graphics and reliable responsiveness no matter the game or time of day. The only pitfall? You won't be able to blame a soul-crushing CrossFire defeat on lag.
WHO THE INTERNET 300 PLAN IS FOR
Fend off low latency and enjoy crystal clear graphics.
Game, stream, upload, and download on up to 10 devices.
Enjoy reliable internet whether you're online shopping, catching up on the latest episode of your favorite show, or climbing the Fortnite leaderboards.
Count on fast, dependable internet at the same time across up to 10 phones, tablets, computers, and gaming consoles without frustrating connection interruptions.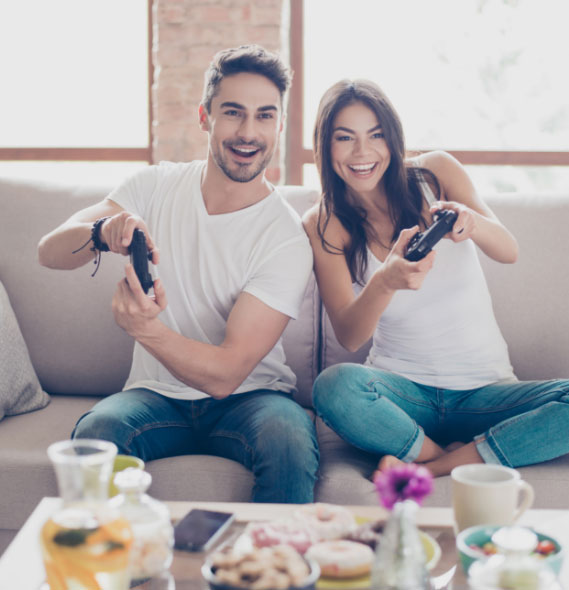 Internet 300
Download speed up to 300 Mbps
Upload speed up to 20 Mbps
700 GB data plan included
Best for 10 household devices
No contracts!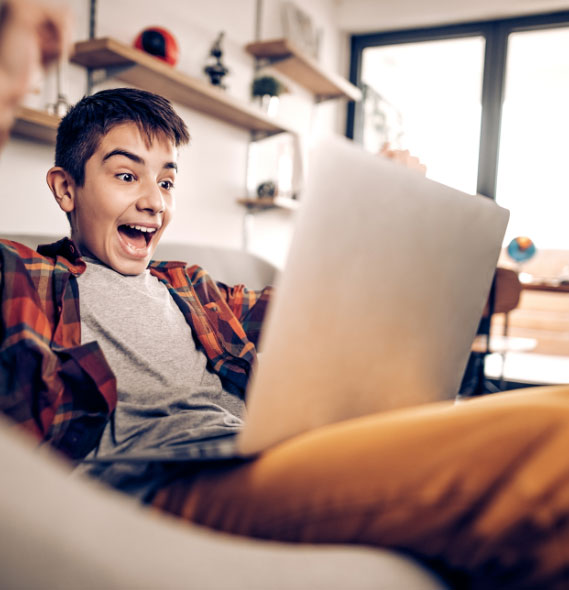 The Unlimited Data Boost
Stream, play, and connect as much as you
want with our unlimited data upgrade.
Upgrade any Plan to unlimited data for an additional charge per month.
The WiFi ONE Experience
Are you tired of navigating around annoying WiFi dead zones in your house? Let us introduce you to WiFi ONE, our effortless WiFi experience tailored to your home's unique size and shape. Say goodbye to hovering next to the router during important video calls. Say hello to streaming, connecting, and gaming anywhere you want.

The best part? WiFi ONE is included with a Sparklight modem lease, and it's 100-percent satisfaction guaranteed.
FREQUENTLY ASKED QUESTIONS
What is the best internet speed for gaming?
As an avid gamer, you need more megabits per second (Mbps), which translates to speedier internet. A good internet speed for gaming is above 20 Mbps; anything below means you're more likely to experience lag while gaming.
Is 300 Mbps fast internet?
Yes, 300 Mbps is considered high-speed internet for gamers, streamers, and surfers. While speed depends on a few key factors, including how congested your network is. Data will reach your devices faster the more Mbps you have.
Which types of games require faster internet?
First-person shooter (FPS) games like Call of Duty and massively multiplayer online (MMO) games like World of Warcraft require super-fast, super-reliable internet.
What is ping?
Ping measures the rate at which the signal leaving your gaming console or PC is sent and received. A high ping rate means you have a bad connection to a server and it can render a game unresponsive.
Is Sparklight a good choice for gaming?
Yes! Our Internet 300 plan offers consistent performance and impressive internet speed for gaming.
Which Sparklight plan has the best internet for multiple devices?
Our Internet 300 is the perfect plan for one or two gamers who want to livestream on Twitch while you game or livestream the big game while you chill. If you're a family of gamers with more than 10 devices, you may be better suited for our Internet 400 plan, Internet 600 plan or Internet Gig plan.
Which Sparklight plan is best for streaming TV?
For the best internet service for streaming TV — especially streaming across multiple devices simultaneously — choose our Internet 300 plan.